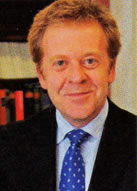 Prior to joining Davies Battersby in 2009 Mark had approaching 20 years experience with firms including Simmons & Simmons and Masons, specialising in commercial disputes.
He has acted for individuals, private limited and publicly quoted companies in a wide range of commercial cases. He has considerable experience in cases involving shareholders' disputes and breaches of director's duties and commercial claims arising out of joint venture, agency and licence agreements.  Mark has experience of various alternative dispute resolution processes and has represented clients at a number of mediations.
Commercial disputes are by definition an unwanted distraction from any business or individual's daily life and are disruptive, uncertain stressful and expensive. Mark's approach is to work with you in identifying the objectives you wish to achieve and to determine how that goal can be secured in the most efficient, commercial and cost-effective way. Wherever possible he seeks to resolve disputes without recourse to the need to issue proceedings and to deal with matters in a pragmatic, commercial manner.